CTFO Launches Extreme Wealth lead capture system and is creating record enrollments!
In fact, I purchased a Solo Ad with Geoff Stephen (100 Top Tier Clicks for $89) and my results were EXCELLENT!
33 verified leads (I had some duplicates and leads outside of USA/Canada but…33 were USA/Canada (1 perhaps Canada) which resulted in 5 sign-ups.
Order some top tier clicks for your Extreme Wealth capture page today.
100 Clicks Package

Here is an excellent resource as well for solo ads..
TopSurfer – Get 100 FREE Hits to your site! Watch for solo ad specials…they normally run about $39 each and if your capture page is compelling you'll get your money's worth…but often he'll run $15.00 specials with a "buy 3 get 3 free" option which means you get 6 solo ads for only $45.00

 Until next time…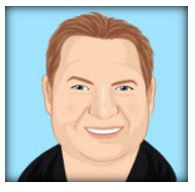 CTFO Pro Team============
If you're not a member here – you're losing money!
Big discounts, a monthly Restaurant certificate worth
$25 and a Revshare program that 100% and poised to
pay forever without PayPal troubles or hassles.


Kevin Mallory is a Project Management Consultant having supported some of the largest corporations in the world as both a direct employee and consultant. These companies include but are not limited to the #1 worldwide construction firm Bechtel, as well as Raytheon, Boeing, and many others. He is an expert in the implementation and operation of Primavera project management software. Primavera is now owned by Oracle Corporation. A network marketing veteran of 18 years as of 2012, he has aggressively worked Excel Telecommunications (the start of it all), ACN, SFI, Empowerism, Enliven International (Noni juice), EveryDayWealth, Xango, GDI, GBG, Zrii and unfortunately like many other networkers a few others in which he has dabbled with 🙁 Somehow he has never experimented with Amway or cash gifting. He was a long time subscriber to "Leaders Club" for which he credits much of his growth and training in networking. Leaders club recently closed its doors after being in business probably since the early 1990's. He has earned a top sponsor award with Leaders Club (requires sponsoring at least 5 in a month). Other favorite mentors and trainers are Tracy Biller, Mike Dillard and countless other authors, trainers, and mentors. Kevin has a passion for the industry and calls it his Rubiks cube because it is a puzzle often very hard to figure out. And, just like a Rubiks cube where some take to it very quickly and others do not. Note: Kevin is not very impressive with Rubiks cube but much better at network marketing! Some just seem to have it and others have to learn it. Kevin seems to enjoy swimming upstream. 🙂 Working mostly part-time in network marketing he has individually sponsored many hundreds of associates. He has also maintained several medium sized organizations with total revenues exceeding $2 million with largest organization exceeding 7,000. You can contact Kevin any time at 888.552.6006
Latest posts by Kevin Mallory (Posts)